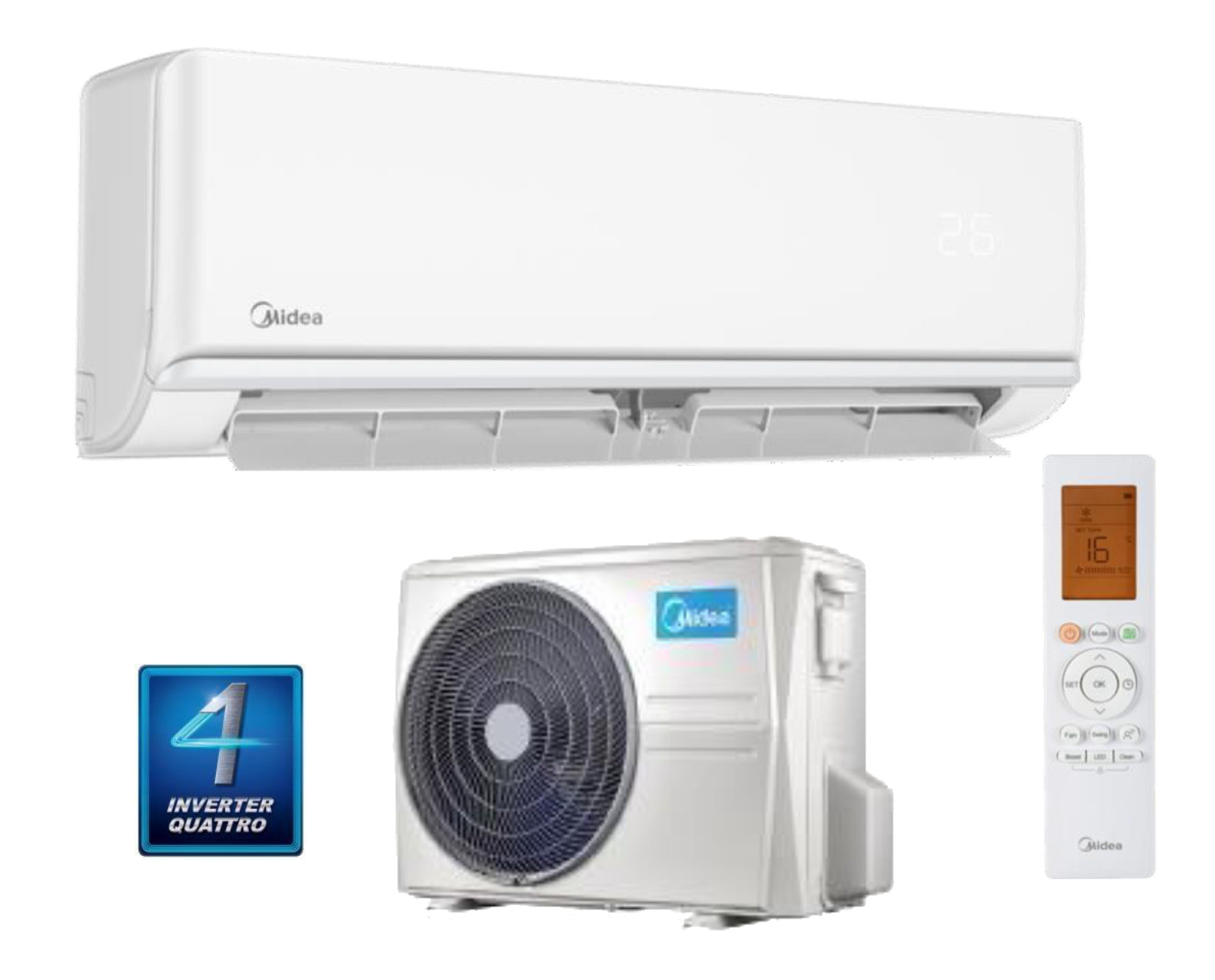 Midea Wall Air Conditioner Xtreme Line

• Nominal Yield Btu / h: Available at: 9000/12000/18000/24000
• Energy Cooling Class: A ++
• Energy Heating Class (Warm Zone): A +++
• Heating Energy Class (Medium Zone): A +
• Warranty: 3 years for all parts without restrictions and an additional 7 years for the compressor
UVC technology




UVC sterilization technology mainly uses UVC deep ultraviolet light to irradiate single-celled microorganisms, which directly destroy the structure of DNA and RNA in their living bodies, so that the microorganisms lose their ability to reproduce and we achieve the result of complete sterilization.
Fins protection Golden Fin




Golden Fin blade protection is a hydrophilic coating that prevents the growth and spread of bacteria from the surfaces of the outer element. In addition, it improves the heat dissipation characteristics and reduces the defrost time. The unique anti-corrosion gold protection of the surface of the aluminum fins makes them resistant to corrosive factors, such as rain, sea breeze, etc.